Kahuna 9600
Kahuna 9600 is available in SD, HD, 1080p, 4K and IP. It benefits from Make M/E enabling you to maximize your resources and allocating where you see fit and is completely interchangeable depending on your production. Teamed up with Kahuna Maverik, SAM's modular panel, Kahuna 9600 is truly the most powerful and adaptable production switcher that liberates any media organization in their creativity when designing their production suites, capitalizing on future cost savings.
Combining the advanced 3D DVE, 2.5D DVE resize engines and easy macro building the Kahuna 9600 offers operators a large suite of creativity at their fingertips.
Main features:
Up to 6 full M/Es
Make M/E™ for creating up to 24 M/Es for main or aux outputs
Every M/E has 8 keyers per M/E regardless of format
– 4 superkeyers with linear, luminance, chroma key
– 8 Resize engines with 2.5D DVE manipulation
– 4 eKeys with linear, luminance and chroma key
Up to 120 inputs (12 inputs as standard, upgrade in groups of 12)
Up to 64 fully assignable outputs (8 outputs as standard, upgrade in groups of 8)
Internal multiviewer
FormatFusion3™available on all inputs and outputs
3D DVE suite of effects with flexible combiners
Large internal clipstore with 20 outputs supporting 8 minutes of uncompressed HD video
RGB color correction available on all inputs and outputs
Programmable outputs
Large external integration capacity with 3rd party equipment such as servers, routers, multi-viewers, audio mixers, robotic cameras and graphics devices
Supports fibre inputs and outputs
Controlled with Maverik or the MLC panel family
K-Watch and K-Mirror application software also available.
Please, check Kahuna 9600 datasheet for complete technical specification,  Kahuna vision mixer catalogue or Kahuna IP Datasheet.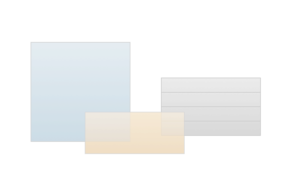 Pripravujeme pre vás nový obsah…