Kula
Kula is a production switcher available as a 1 and 2 M/E switcher with the capability of operating in HD, SD, 1080p and 4K.
It has a 2U mainframe and a choice of three control panels including a convenient 19" wide panel ideal for mobile and flyaway productions.
Kula is available as three product options:
2M/E HD/SD switchable to 1M/E 4K capability
1M/E HD/SD
1M/E 4K
Kula offers the most powerful M/E in the market. Each M/E has four keyers with two resize engines including split dual tile mode offering 6 key layers, a dedicated animated clip transition called a Mav Trans and an A/B background.
Additional sub M/E functionality
Kula offers additional M/Es to the standard M/E functionality. With 2 keys that can be assigned to a 2.5D DVE resize engine offering an extra 3 key layers plus an A/B background for creative productions without burning m/e resources.
Assignable downstream keyers
Four floating DSKs are available within Kula. They can be independently assigned to any output or used downstream of any m/e. They too have resize engines so could essentially make eight key layers.
Capability of delivering multiple outputs
Kula can output multiple standards simultaneously using Kahuna technology FormatFusion 3, opening up more functionality and delivery of HD, SD, 1080p and 4K.
Multiviewer matching Kahuna's high performance
Kula's internal mulitviewer offers flexibility with four heads and 12 tiles to build preview windows to prepare for professional live productions.
Largest Clipstore
The Kula production switcher has the largest internal clipstore in its class
with the largest internal clipstore. Kula provides ten clipstore outputs with 8GB of ram which gives up to one minute of uncompressed HD video.
Large input and output
Considering Kula is a 2RU mainframe it still offers huge amount of input/outputs. With up to 36 inputs and 12 assignable outputs makes Kula a very practical production switcher. For extra flexibility Kula has an extra six bi-directional ports assignable to any input or output.
Supports mixed SD/HD environments
If legacy material is SD and your production is HD, Kula deals with both standards easily and effectively. Using FormatFusion 3, an award winning internal conversion technology, Kula converts the standard automatically freeing up precious time for your operator to focus on their creative production.
Will deliver 4K and HD in parallel
Up to 3Gbps all functions are supported without any compromises. 4K uses quad link and is available on a 2 M/E Kula
at the 1 M/E 4K specification offering dedicated 4K keys, 4K transitions and 4K clipstores.
Control surface that supports direct control and Macro allocation
Kula has a range of panels in the 1 and 2 M/E range. It offers up to 16 or 24 crosspoint buttons, separate key control and transition operations and assignable macro buttons with OLED displays for crystal clear identification. For total flexibility Kula can connect to up to eight extra modules to the panel from the Kahuna Maverik modular panel range.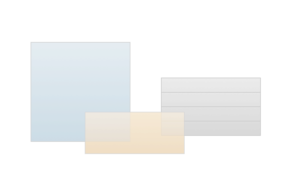 Pripravujeme pre vás nový obsah…