Kahuna 4800
Kahuna 4800 enables less effect heavy, cost sensitive applications to produce high quality productions with an easy to use interface for smooth integration into any production environment. Perfect for news, magazine, education or house of worship, Kahuna 4800 offers the ideal solution to maximize on creativity and operations without the extensive costs of larger production switchers.
A smart smaller production switcher offering 2 to 4M/Es with a big feature set including 2.5 DVE and up to 24 key layers on a fully populated system that also enables simultaneous multi-format productions in SD, HD, 1080p, 4K and IP with FormatFusion3.
Ideal for Kahuna Maverik
Combined with SAM's flexible switcher control surface, Kahuna Maverik – perfect for every type of studio and mobile programming – the Kahuna 4800 provides a hugely bolstered feature set, including more power per M/E functionality and enhanced DVEresize engines, including 2.5 DVE and advanced chroma key capabilities on all keyers.
Main features:
Up to 4 M/E
LC GUI
6RU MainframUp to 60 Inputs
Up to 32 Outputs
Up to 16 keyers
Up to 24 key layers
SD, HD, 1080p & 4K compatibility
IP ready
Up to 32Gb Internal clipstore – 60 seconds of uncompressed HD
RGB input and output color correction
Programmable outputs
Internal Multiviewer
External control
Redundant mainframe power supplies
3D DVE suite of effects with flexible combiners
K-Watch and K-Mirror application software also available
Please, check Kahuna 4800 datasheet for complete technical specification or Kahuna vision mixer catalogue or Kahuna IP Datasheet.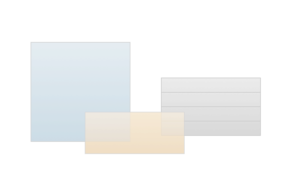 Pripravujeme pre vás nový obsah…