Modular panel Maverik
Modular production switcher panel
The Kahuna™ Maverik™ is a uniquely flexible production switcher panel for every type of studio and mobile production. Its modular architecture allows complete flexibility in design and enables the panel reconfiguration on a production by production basis. No other product in the field offers such a level of granular configuration as the Kahuna Maverik.
Ultimate user experience
The Kahuna Maverik is totally customizable. Crystal clear OLED buttons with user assignable thumbnails and configurable user function buttons underpin the advanced ergonomics and design of this most versatile switcher control panel.
What will my Maverik look like?
Visualize your switcher interface with the Kahuna Maverik Configurator. Imagine the Mav arrangement for your requirements whether it's sports, news, light entertainment, music or something entirely different.
Please, check Maverik brochure  or datasheet for complete technical specification.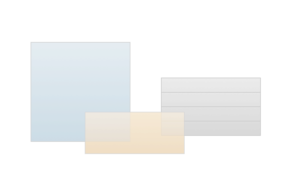 Pripravujeme pre vás nový obsah…